Full Service, Cost-effective Cyber Security Services
Specializing in Small to Medium-Sized Businesses
We combine strategy, technology, and hard-won trust to address our clients' most complex, high-priority cyber security challenges. Our trusted and vetted experts work to understand, prioritize, and manage cyber security in the context of your mission, business goals, and budget. We build a trustworthy, cost-effective cyber strategy that leverages off your existing IT infrastructure. We enable you to grow your business faster--and with more confidence--within the NIST Cyber Security Framework.
Trust our comprehensive, professional, proven cyber security strategy:
Know: Understand your business ecosystem and the cyber risk within it.
Protect: Secure your organization, operations, products, and services.
Respond: Triage, respond, and learn from cyber incidents.
Mature: Build and manage a world-class cyber program and workforce.
Cyber Security Assessment Services Strategy Assessment
Cyber security demands the utmost trust. We field the most trustworthy, experienced cyber security team in Denver.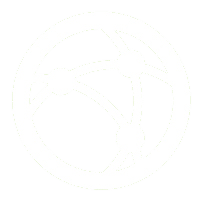 Network Assessment
This is where the rubber meets the road. We help you to proactively protect both data-at-rest
and data-in-motion. Application Assessment
Internal and external applications are consistently the weakest link, after your personnel. This is especially true with legacy applications.

Ray's hands-on, in-the-trenches cyber security experience is revealed every time I talk to him or serve with him on a cyber security panel presentation. His wide-ranging technical knowledge, his extensive business experience, and his amazing security asset network make him the ideal trusted cyber security partner.

— Mike Locatis Former Assistant Secretary Department of Homeland Security for Cyber Security and Communications, Former CIO for U.S. Dept. of Energy (DOE), CEO FCS, Managing Partner Nexusist

Ray is my "go-to" person whenever I have a question regarding cyber security. His thorough knowledge of the industry and leaders in various security segments, give Ray a comprehensive, contemporary, view that he is always willing to share. I trust his advice and highly recommend Ray.

— Mike Casullo CIO, Ciber, Inc.
Denver Cyber Security is a Supporting Member of InfraGard